Custom Stitched Sectional Charts
We can take multiple FAA Sectional charts and "stitch" them together to form a complete image.
If you've ever wanted to have your entire state or other specific area represented on a poster sized sheet, we can do that for you. 
Design fee $30 per order
Cost varies depending on the final size and the number of charts used
We can print single sheets up to 42 inches by 10 feet
After payment we will construct a draft for your approval 
After you approve the design we ship your order rolled in a cardboard tube
Certain limitations apply. Contact us for more info.
The image of Texas below is comprised of 8 sectional charts (some partial, some entire)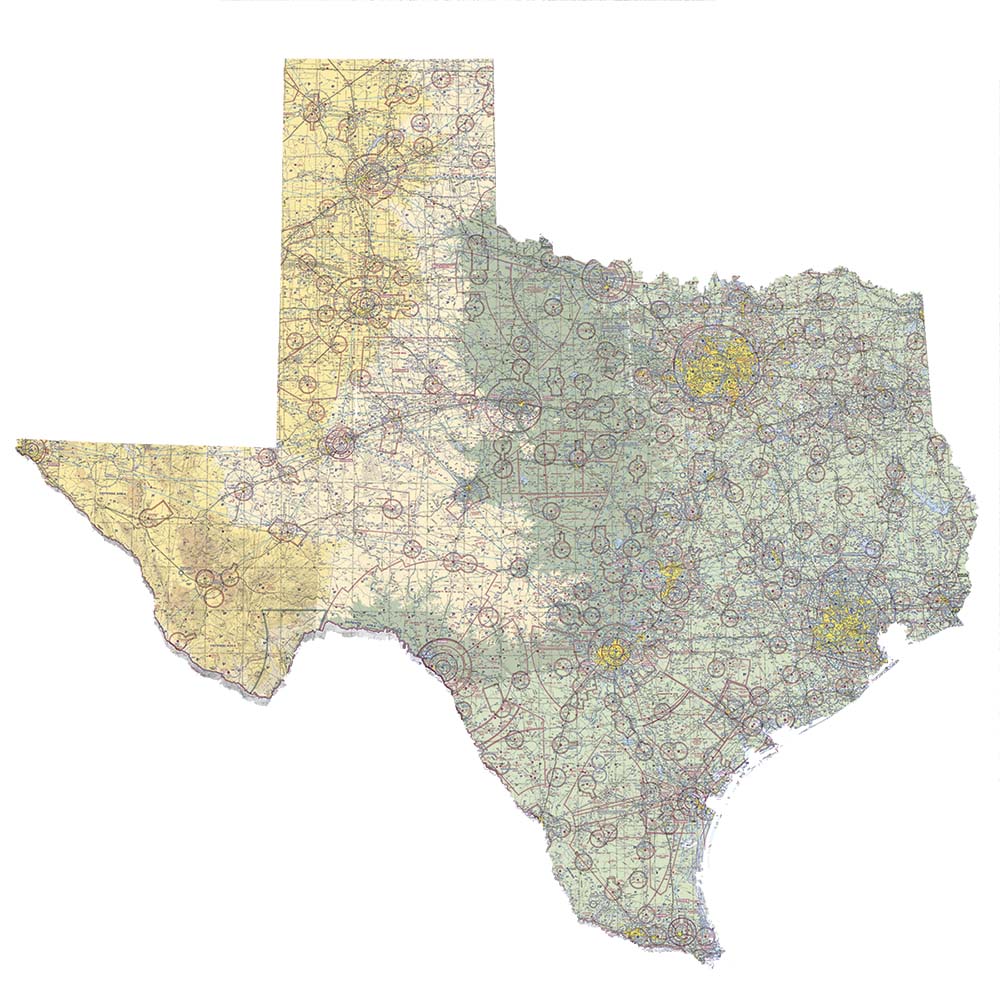 The image of California below is comprised of 5 sectional charts (some partial, some entire)