An amalgamated version of Navigation Rules is now included in the back of each Coast Pilot book.
Coast Pilot books are Print-On-Demand. The editions are released throughout the calendar year.
PLEASE NOTE: Going forward we will accept a maximum of 10% of any given edition in returns for ALL dated publications. Therefore if you purchase X10 of a dated title, we will credit you a maximum of 1
Paradise Cay always provides the most recent edition when you order. See the list below for release dates.
UPDATE SCHEDULE FOR COAST PILOTS:
CP1 - March 
CP2 - October 
CP3 - December 
CP4 - September 
CP5 - Feb 
CP6 - April 
CP7 - May 
CP8 - July
CP9 - August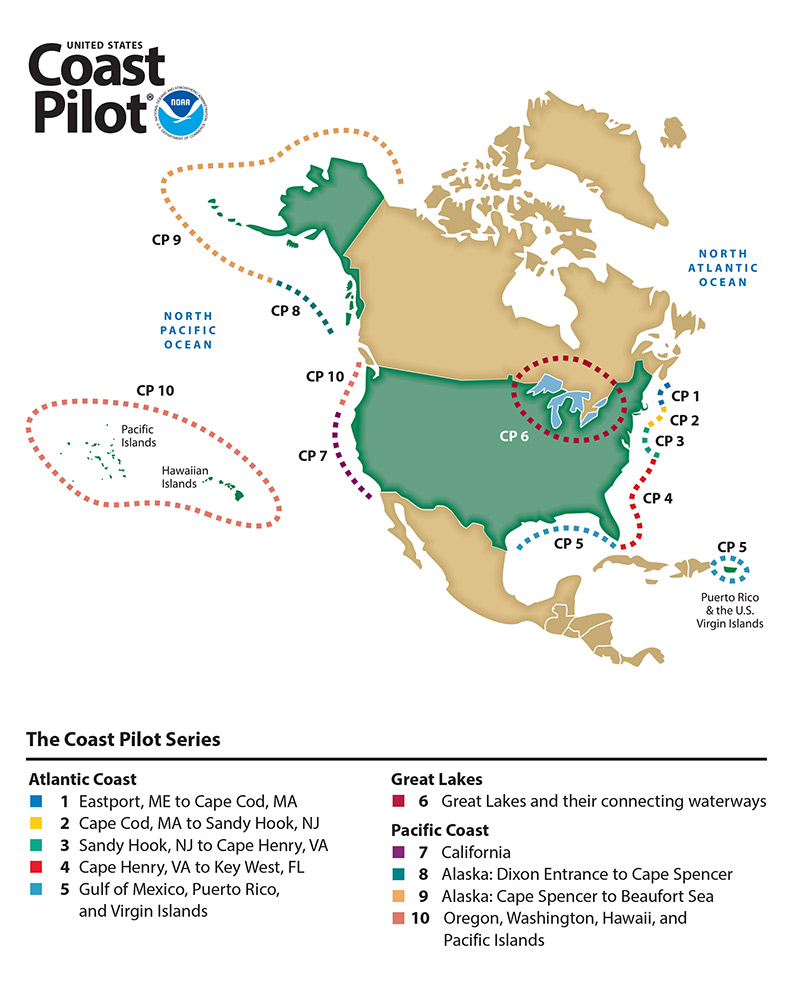 Specifications
Dimensions (IN):
8.5 x 11