One-Time orders for CURRENT EDITION will be shipped immediately.
One-Time orders for NEXT EDITION will not ship until that edition becomes available.
Please Note:
CURRENT EDITION and NEXT EDITION orders must be shipped seprately.
If you combine these on one order then you may be charged for two shipments.
How shipping works on FAA charts:
One Time Next Edition

: Ships when the next edition becomes available. Always arrives before the edition date, usually about one week before.

One Time Current Edition

: Ships immediately

Standing Order

: You receive your charts before the edition date.
If you want to make a standing order, you must contact us by email or phone.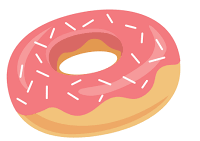 The DONUT HOLE
There is a period of approx. 3 weeks before a new edition is released that we refer to as The Donut Hole. During this period the new editions are being printed and are thus unavailable to ship. In these cases, select Next Edition unless you really need a chart immediately.
Staring Feb 25, 2021 Charts update every 56 days
To determine whether you have the most current edition or to find out when the next edition will be effective, see the DOLE (PDF).
We supply the current edition of this flight chart which is updated every 56 days by the FAA. This chart ships folded to 5" x 10" and is printed on both sides.
Specifications
Dimensions (IN):
20 x 60 (2-Sided)